Those at American Majority Action, in partnership with the Unlocking Potential Project, invite you to join us Saturday, Aug. 23 from 9 a.m. to 3 p.m. for a free* action-packed all-star workshop with American Conservative Union Chairwoman and former Hewlett-Packard CEO Carly Fiorina and conservative radio host Hugh Hewitt.
Schedule of events:
8: 30 a.m. "" Registration begins; coffee available
9 a.m. "" Opening remarks from American Majority Action CEO and Founder Ned Ryun; Carly Fiorina; and Hugh Hewitt
9:15 a.m. "" Session 1: Building a Grassroots Machine (That Lasts!)
10:15 a.m. "" Session 2: Winning Online: Unlocking More Power from Social Media
11:30 a.m. "" Session 3: The Art & Science of Successful Get-Out-The-Vote Strategy
12:30 p.m. "" Lunch: Carly Fiorina One-on-One with Hugh Hewitt
1:45 p.m. "" Messaging, Polling, and Social Media: Women Fight Back "" Panel with Carly Fiorina; Aubrey Blankenship; and Debbie Brown
2:45 p.m.  "" Closing statements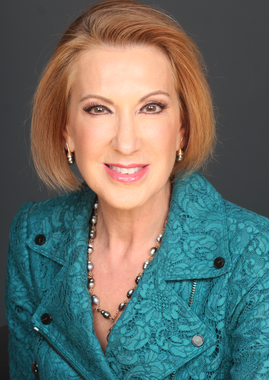 Carly Fiorina is chairwoman of the American Conservative Union and started her career working as a secretary for a small real-estate business. She then joined AT&T in an entry-level sales position and, five years later, was managing the AT&T spin-out of Lucent Technologies and then Lucent's North American operations. She was recruited in 1999 to be chairwoman and CEO of Hewlett-Packard, where she doubled revenue; quadrupled growth; tripled the rate of innovation; and achieved market leadership in every market and product category and quadrupled cash flow. In addition to her corporate career, Ms. Fiorina has served on numerous advisory and policy-making positions for national and state governments. In addition, she in 2012 made Barbara Boxer (D-Calif.) sweat for her Senate seat, amassing more votes than any other Republican nationwide that election cycle and raising $25 million. The entrepreneur credits her parents with instilling in her an unshakable faith "" a faith that later carried her through a bout with cancer and the tragic death of her daughter Lori "" experiences that have taught her the highest calling of leadership is unlocking the potential in others.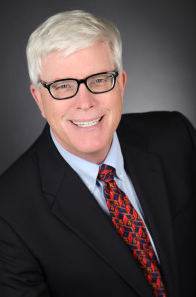 Hugh Hewitt is a longtime broadcast journalist whose nationally syndicated weekly radio show airs in more than 120 cities nationwide. He is a graduate of Harvard College and the University of Michigan Law School, and has been teaching Constitutional law at Chapman University since 1995. The radio personality is a frequent guest on CNN, Fox News Network and MSNBC, and has written for the New York Times; The Wallstreet Journal and the Los Angeles Times. A former Reagan administration appointee, Professor Hewitt served a number of years in the White House, including time as assistant counsel. In addition to authoring a dozen books, including two New York Times best-sellers, he is a weekly columnist for The Washington Examiner and Townhall.com. He and his wife live in Orange County, California.
*The event is free but the Denver Athletic Club has a $7 parking fee.